Top Ten Tax Tips
To save you money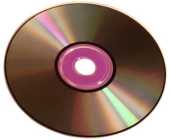 Find a Professional Tax Advisor

Peace of mind and saving you money are the two most likely benefits.
Whitehouse & Co offer a personal service across the West Midlands and Warwickshire.

Stay Informed - Do not bury your head in the sand. Rules covering taxation change annually and often more frequently
Keep Records neatly and secure - back up computer records.

- don't throw them away or not at least for 6 years after the tax year to which they apply.

Don't pay too much tax.

- Crazy but true, many people are paying too much.
Whitehouse and Co have the skills and resources to ensure that you pay the correct amount.

Fringe benefits, such as a company car, were once a tax-efficient way of being paid, rather than a salary increases, but times have changed and they may be costing you more than you realise.

Whitehouse and Co can review your circumstances and provide you with the information you need to make the right choice for you.

If you are a higher rate taxpayer, it may pay you to put some money in investments that will generate growth rather than income. No tax is payable on capital growth while you still hold the asset, and although you will incur a capital gain when you dispose of the investment, you will be able to set your annual capital gains tax exemption against this to reduce the amount on which you have to pay tax.

For impartial advice look no further Whitehouse and Co do not sell investments so we have no conflict of interest.
Financial advisors are paid commissions by those whose products they recommend.

Find out if you have any unused relief that you can contribute into your personal pension.

For more information seek a review of your tax circumstances.

Don't forget Stamp Duty Find out how much stamp duty you will be liable for in property and share deals.
VAT can be a complex affair avoid late VAT returns.

Do not let this be a burden to you and your business.
Whitehouse and Co can keep you on the straight and narrow and provide real peace of mind.

Inheritance Tax once affected only those living in stately homes - no more - millions of families now fall in to the clutches of this tax levied at 40%.

Whitehouse and Co can advise how you can make the most of your wealth and pass it on to those who you choose rather than the Chancellor.
News
£100 per day penalty for late tax return filers
Taxpayers are to be fined up to £60 per day in a new crackdown by the Revenue on late filers of self-assessment tax returns. The Revenue has had enough of being patient with people who are persistently late in filing their returns and will now start charging them.
The daily penalties are for failure to submit the Return, so they remain due whether or not there is any tax to pay.
Whitehouse and Co is available to help you plan for a less taxing future. Whether you are employed, self employed or have high investment income we can create a tax action plan tailored to your specific circumstances.
Contact us if you need help with your tax return.