Help With Your Tax (Income or VAT) Situation
There is no one size fits all solution with tax and at Whitehouse & Co our help ranges from a few hours per year for some clients to regular meetings covering all aspects of tax and running a business from a tax standpoint.
The choice is yours.
Our clients range from private individuals and directors through to sole traders
From business turning over multi millions to tens of thousands.
What keeps clients coming back is our personal approach to their needs.
Inheritance affects more than the aristocracy these days
With escalating property prices many individuals who felt that they were not especially wealthy may well be liable for inheritance tax. The effects on ones family wealth can be reduced with some careful tax planning.
Higher rate taxpayer?
Whitehouse and Co have a number of ideas to help you eliminate / reduce this problem.
Going to sell some shares?
Make sure you contact our team before you sell to minimise any capital gains tax payable.
About to make a will?
We can draw up an action plan to help eliminate / reduce any inheritance tax problems and maximise the amount your loved ones or beneficiaries will receive. Inheritance tax is a tax for the unprepared.
Thinking of working / moving overseas?
There are many tax pitfalls and opportunities arising from working or moving overseas. Our experienced team can help you avoid the tax pitfalls and maximise the opportunities.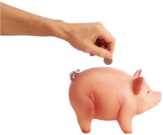 Tax / business year-end coming up?
This is one of the most crucial tax planning times in your personal and business life. Our specialist team will guide you through the tax planning checklist to ensure you consider all the options available to you...it's too late after the year end!
Selling your business?
Careful tax planning is essential to maximize your reward for all those hard years building your business.
Got a retirement date in mind?
To enable you to have the retirement you always promised yourself, our specialist team will help you to plan ahead.
For more information on any of the above, or to discuss your specific tax needs -
News
Check your employees' car insurance
Four out of ten employees using their cars on their employer's business are not insured for work. They are putting legal risks on their employers and putting their licences and jobs at stake. Both they and their employers are breaking the law. Check that your employees have adequate insurance if they use their cars for business use.
Contact us if you would like us to review whether it is tax effective to provide employees with company cars. Depending on the car, this may now make more sense that it did a couple of years ago.